Welcome to Fauth Strength!
As owner and coach of Fauth Strength, my goal to help you become the very best version of yourself. My passion and focus is in the overall health of my athletes. Strength is so much more than muscle….Let me show you!
Qualifications
USAW Level 2 Coach (USAW-L2SP)
Precision Nutrition Level 2 Coach (PN-L2)
2019 Masters Pan American Championships (Orlando, Fl)- Silver Medalist
2019 Kentucky State Championships- Gold Medalist
2018 USAW American Open Series (AO1)- Gold Medalist
2018 Baltimore Open- Silver Medalist
2017 World Masters Games (Auckland, New Zealand)
2016 Kentucky State Championship- Bronze Medalist
2015 IWF World Masters Championships (Ravieniemi, Finland)- Silver Medalist
Programming
Fauth Strength athletes have access to customized programming options specific to weightlifting and nutrition.
If you are looking for an individual program to prepare for a competition, or looking for a general program to help improve the efficiency of your lifts, please email
[email protected]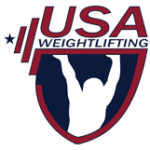 Fauth Strength
Louisville, KY 40299
502-386-3764